Stay with us
Welcome to our luxurious, family-owned, four-star resort, set in over 100 acres of meadowland and hidden amongst the breathtaking valleys. We are one of the leading destinations for spa breaks and golf breaks in Wales, comprising of 42 bedrooms, most with balconies or patios, which overlook the beautiful countryside. When you stay with us, you will have the opportunity to use our extensive golf, leisure, and spa facilities, including our 18-hole championship golf course and state-of-the-art golf simulator.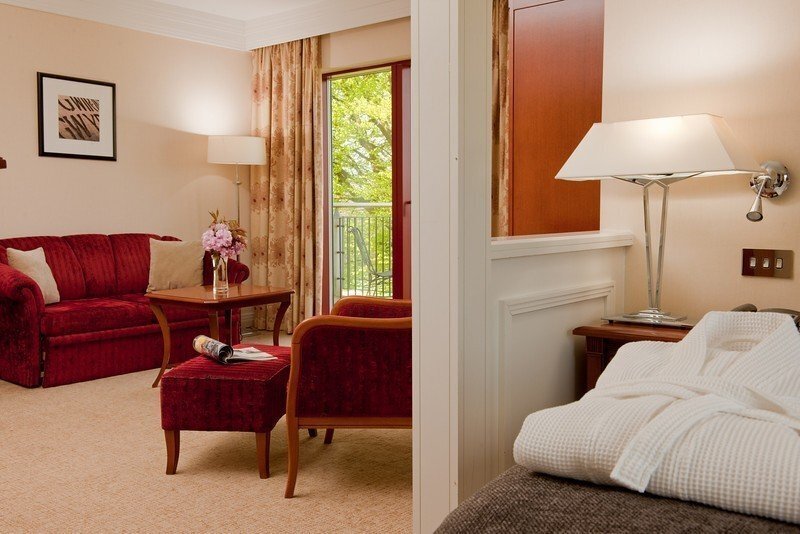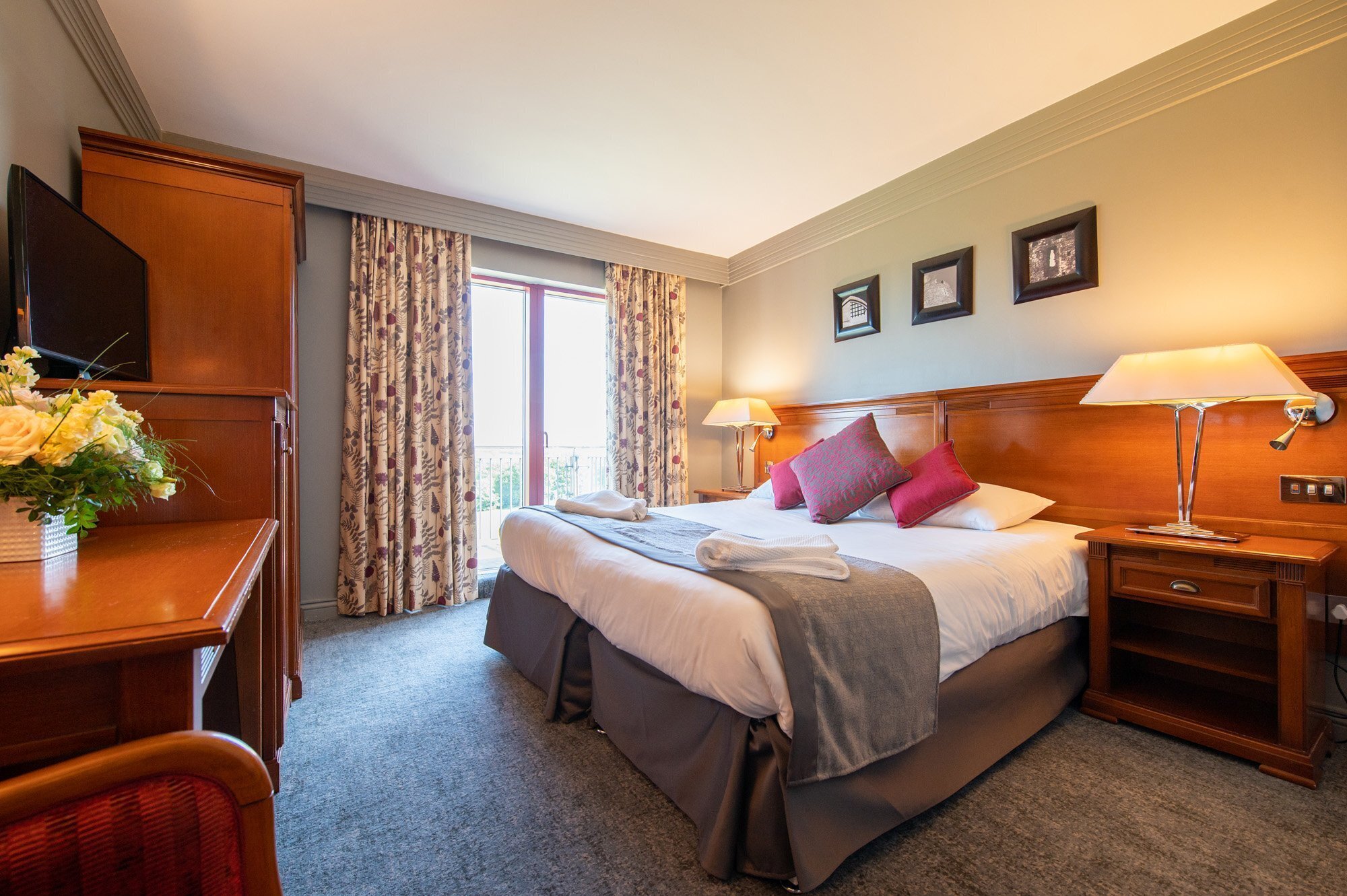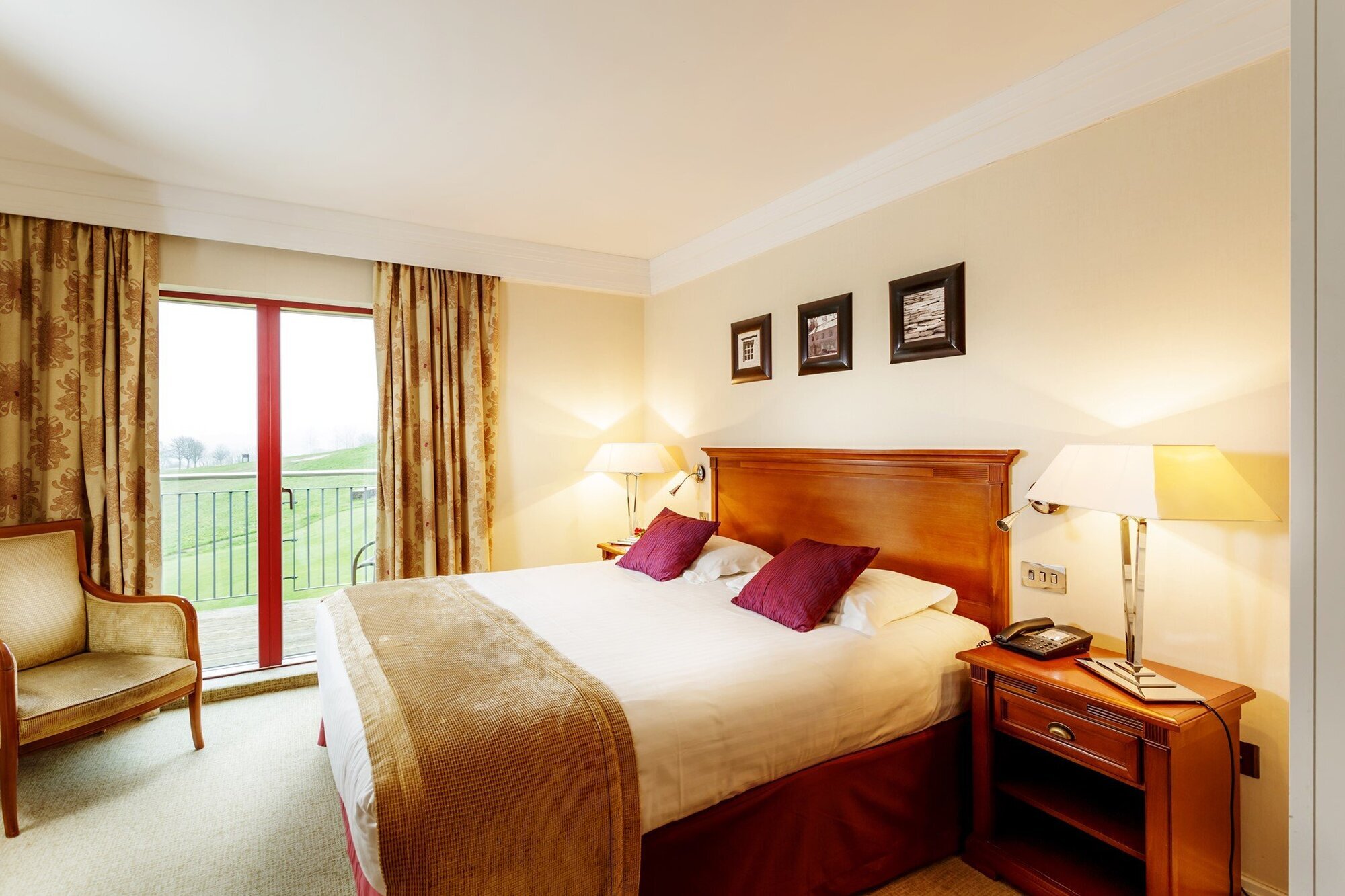 Premier Suites
Our premier suites are our largest rooms. Experience panoramic views of the surrounding countryside from your own balcony or patio area.
Rooms & Suites
Junior Suites
Relax with us
Rediscover your wellbeing at Bryn Meadows. Using only the finest collection of products, we offer a range of traditional spa treatments, including targeted massages and refreshing facials. With an indoor pool, sauna and steam room, we encourage you to make the most of your stay with a complete spa experience.
Golf with us on our par 71 championship course
Practice your swing at our championship golf course. Established in 1973, our parkland course offers a different challenge at every tee. With no two holes the same, we enable players to work on different aspects of their game, including their power, accuracy, and flexibility. However, that isn't to say you need to be a seasoned professional to take on our course. We also have a top-of-the-range golf simulator, where you can practice on golf courses from all over the world.
Courses
Lessons