Explore our luxury wedding suites
Celebrate your special day in one of our luxury wedding suites. Surrounded by rolling hills and running streams, our wedding suites are the perfect backdrop for ceremonies and receptions. Imagine exchanging your vows or cutting your cake, with panoramic views over the beautiful countryside. Transform every moment into an unforgettable memory at Bryn Meadows.
Explore our wedding suites.
View Brochure
The Fairway Suite
The Fairway Suite is the largest of our wedding venues. Able to seat up to 300 people, this suite is the perfect choice for extravagant celebrations. Separated from the rest of the resort, this exclusive wedding suite benefits from its own private entrance. Complete with a reception room and private bar, it is the perfect venue option for couples looking to celebrate in style. It even has floor-to-ceiling windows, providing you and your guests with a stunning view of the fairways.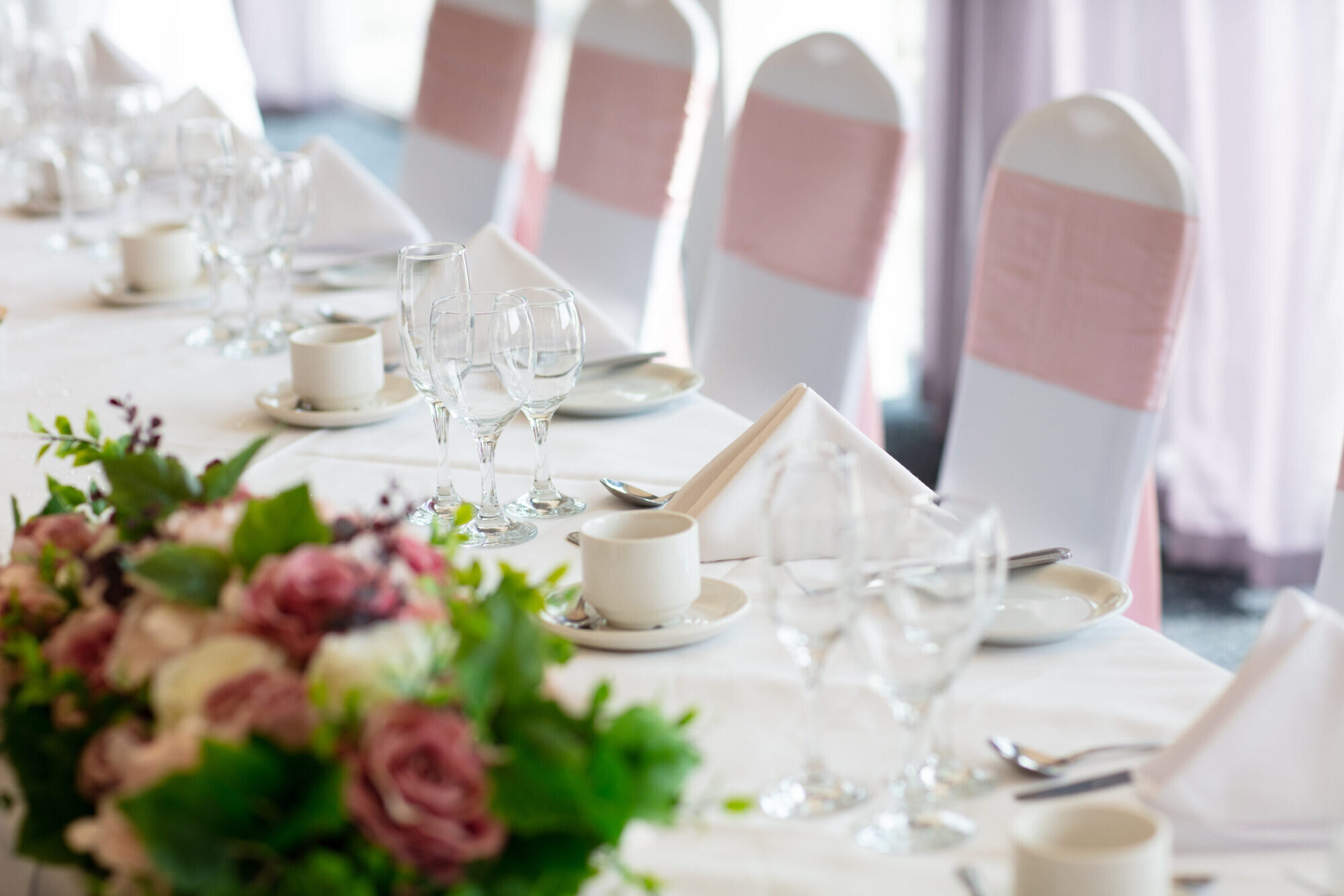 The Barn Suite
The Barn Suite is a spacious room, with spectacular views over the surrounding countryside. Able to seat up to 90 guests, this generous suite is ideal for large gatherings. Equipped with its own private bar, this is the perfect place to hold a drinks reception. You and your wedding guests can raise a glass, whilst looking out over the breathtaking landscape.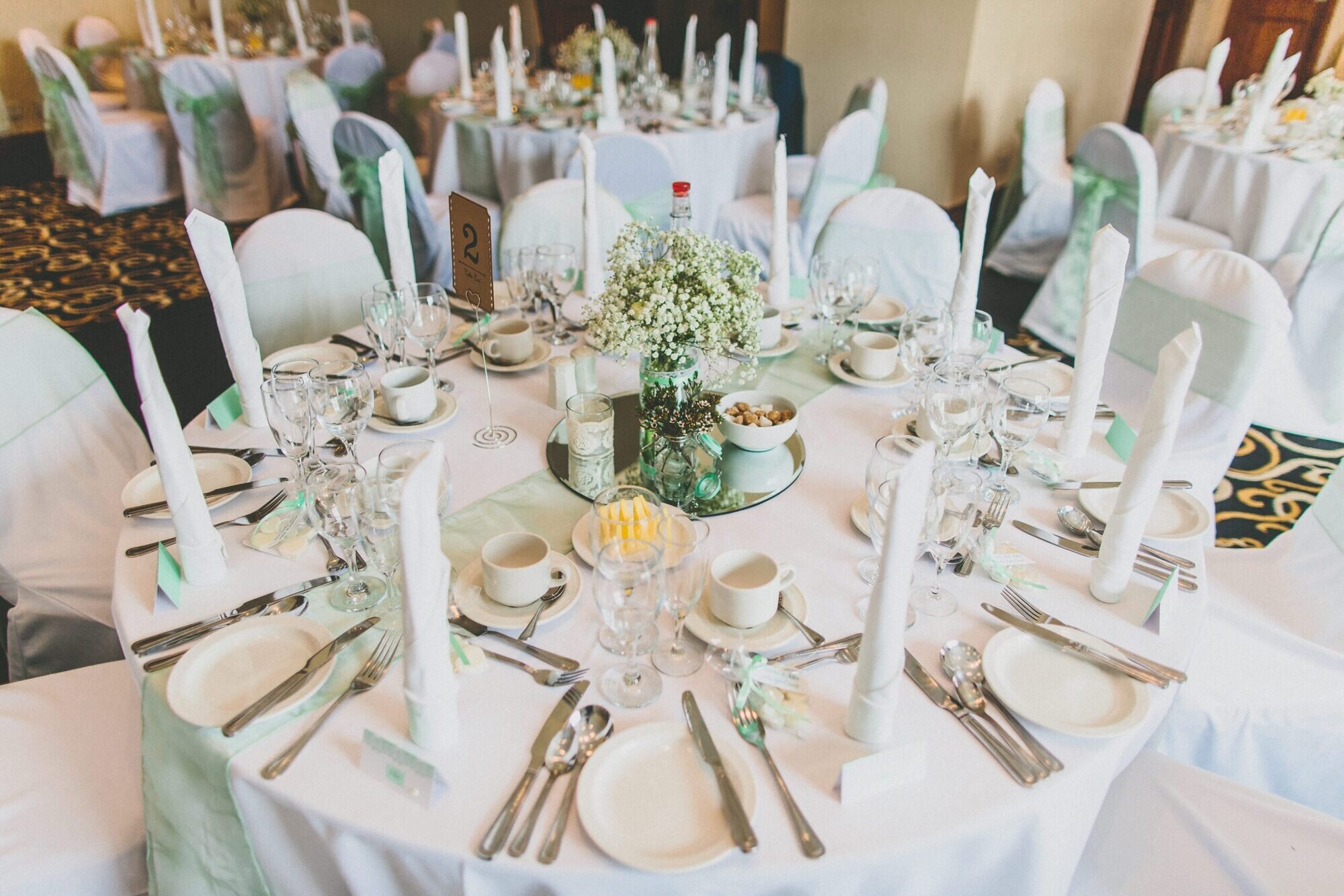 The Beacons Suite
The Beacons Suite is the smallest of our wedding venues. Able to seat up to 50 guests, this suite is a popular choice for intimate weddings. With large picture windows around the room, this suite benefits from natural daylight and panoramic views. If the weather aligns with your wedding day, you and your guests may even catch a glimpse of Pen Y Fan, adding an extra touch of magic to your ceremony.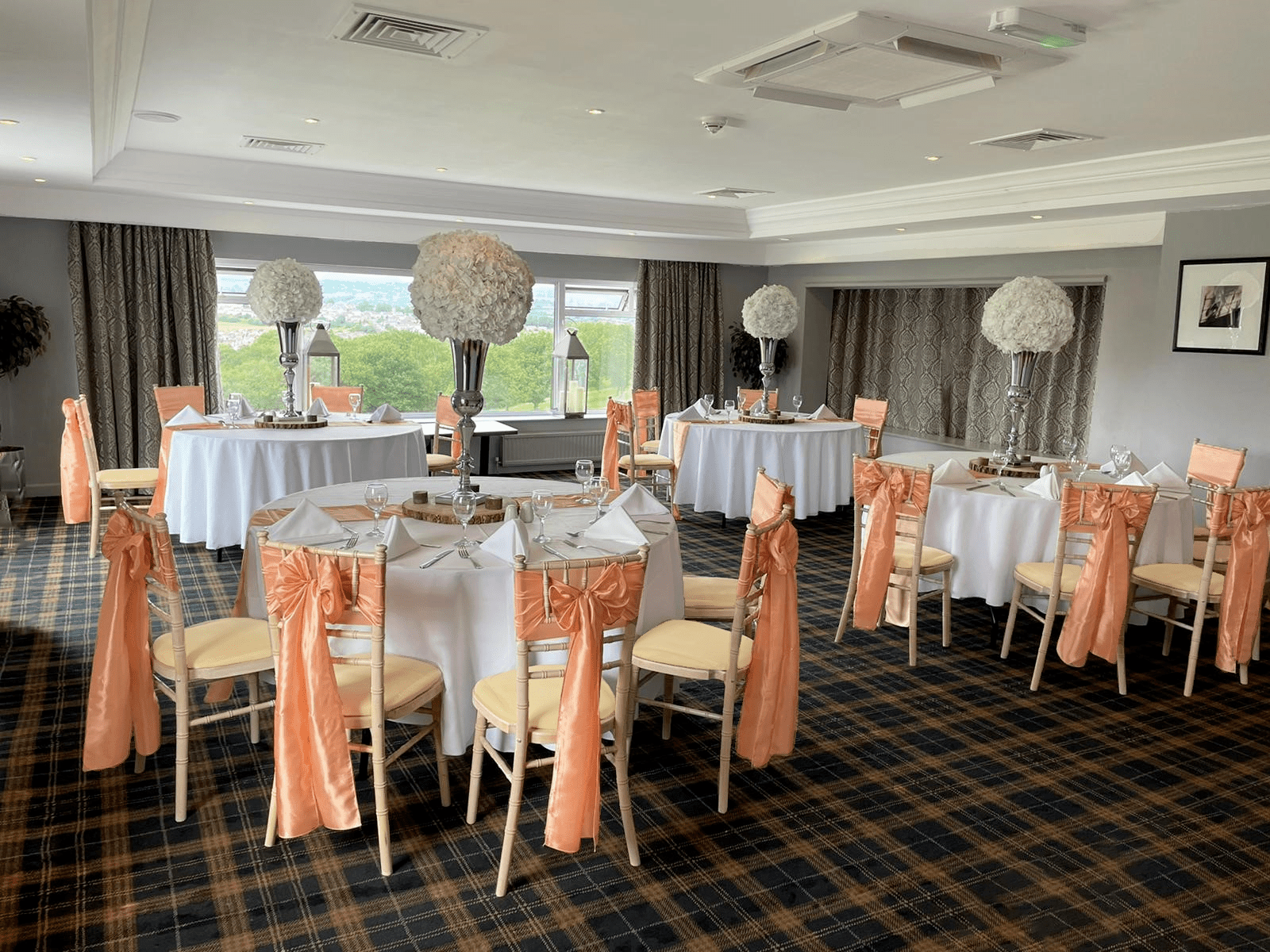 Take a look around the rest of the resort
Beyond our stunning suites, there are a number of reasons you should arrange your big day at Bryn Meadows.
After your wedding celebrations, you and your guests have the option of spending the night in our four star hotel. For the happy couple, we have a romantic Bridal Suite, with the choice of a spacious balcony or private patio. For the cherished guests, we have Junior Rooms and Standard Rooms, which come with king-sized beds and ensuite bathrooms. This is the perfect option for those who have travelled far to celebrate your special day.
There is even the option of extending your stay, and turning your wedding day into a relaxing getaway. Start the morning with a delicious wedding breakfast prepared by our team of award-winning chefs. Before spending the rest of the day having a refreshing swim in our indoor pool, a soothing massage in our boutique spa or a round of golf on our championship course.
Enquire about our wedding suites
If you are interested in booking one of our beautifully decorated suites for your wedding ceremony, make an enquiry below.