Our charity venues
At Bryn Meadows, we have a selection of charity dinner venues available. Whether you want to organise a large event or host an intimate meal, we have plenty of space to accommodate all of your guests. Take a look at our suites below to decide where you will hold your charity dinner.
Fairway Suite
The Fairway Suite is the largest of our function rooms and sits up to 320 people. Detached from the rest of the resort, this room benefits from its own entrance, reception area, bar, kitchen and washroom facilities. With full length windows, this room has fantastic views over the surrounding countryside, with a private veranda for guests to enjoy once they have finished dinner. With so much space available, this room is the perfect option for hosting a large charity dinner.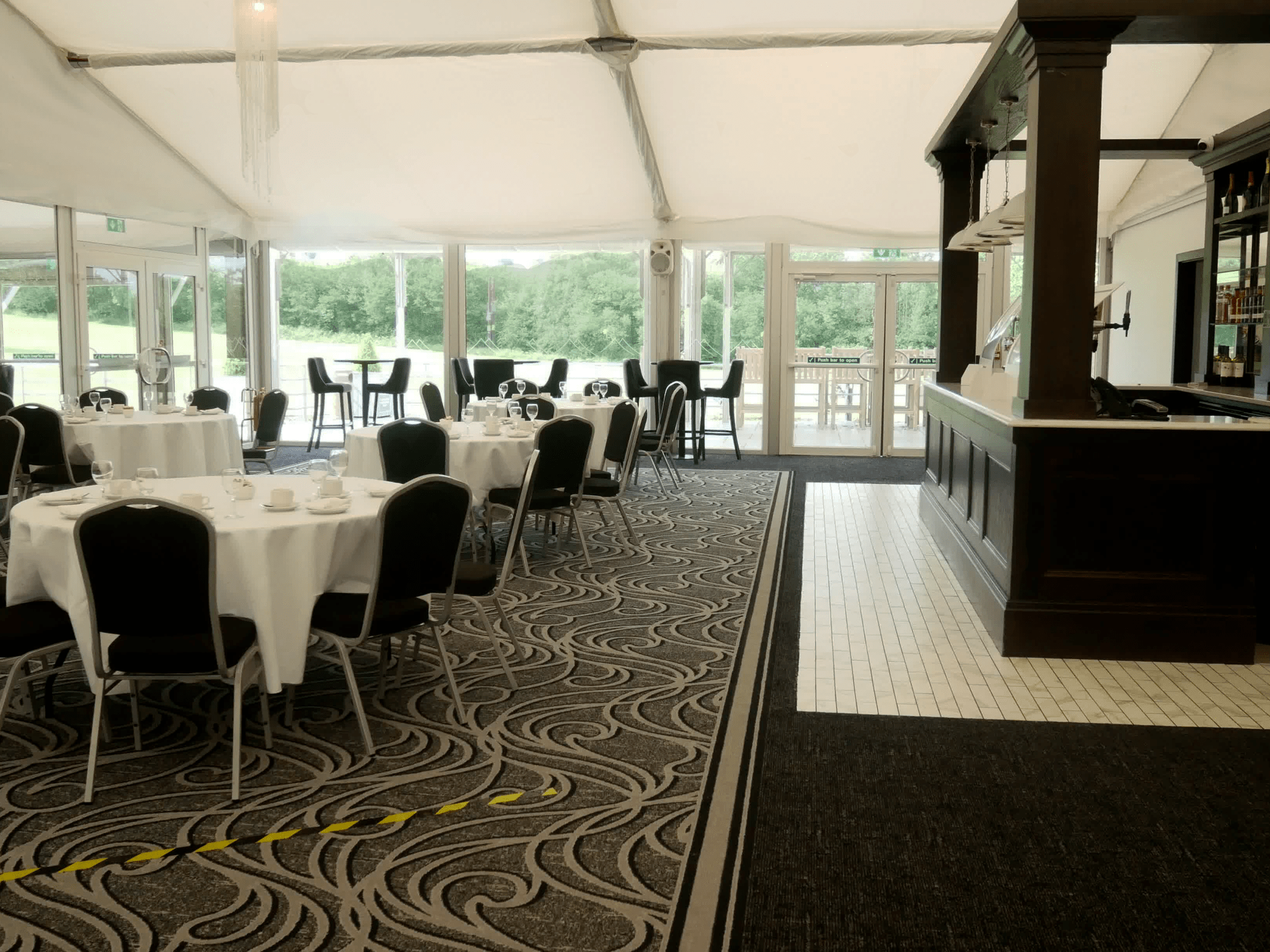 Barn Suite
The Barn Suite is a spacious room, with the capacity to seat up to 100 people. Whilst attached to the rest of the resort, this room has access to a private bar, so that guests can keep the drinks flowing throughout the evening. There are also large French doors which lead out onto a private patio, creating the perfect place for guests to socialise after dinner. In the evening, guests will even be able to sit outside and watch the sun set over the rolling hills.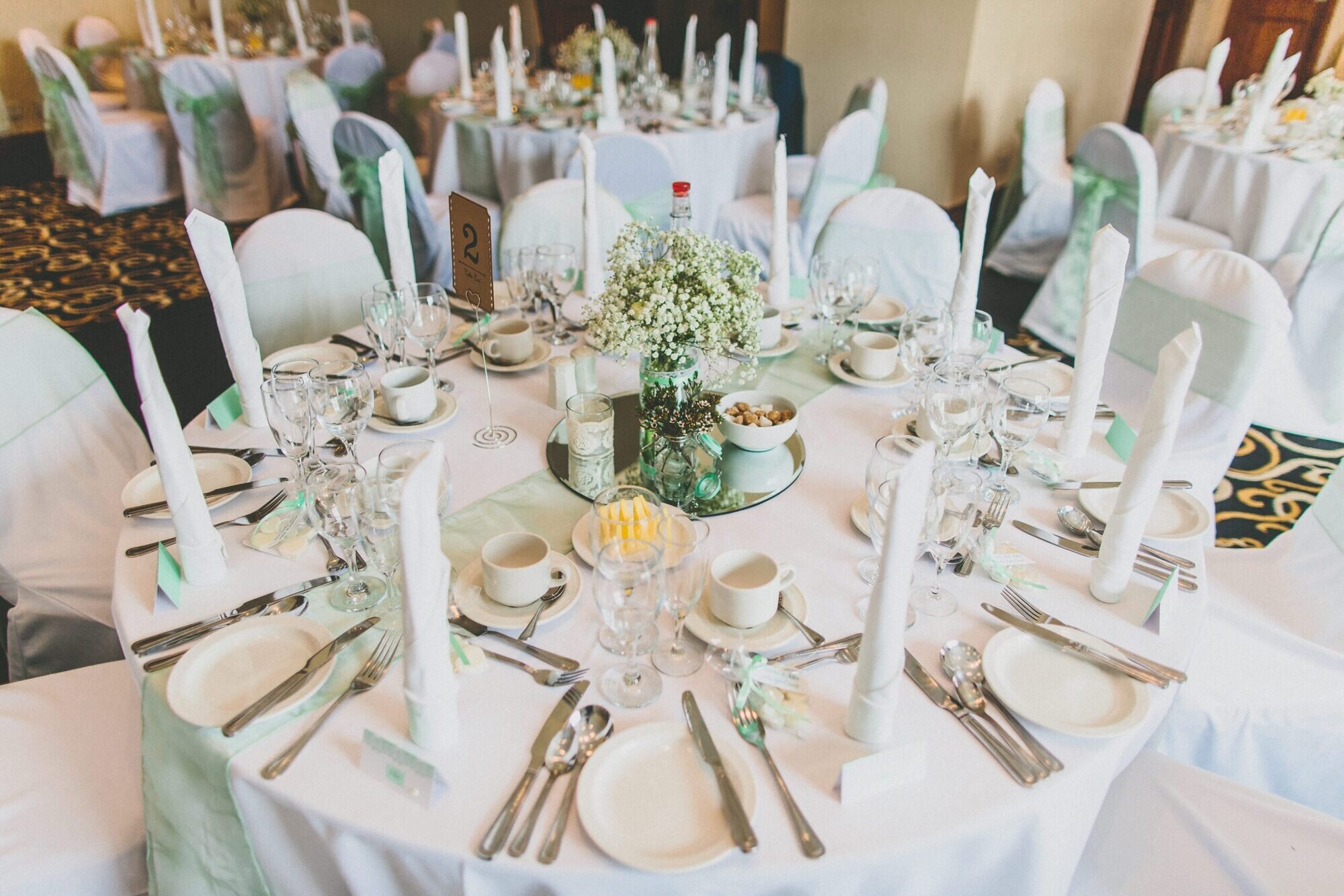 Beacons Suite
The Beacons Suite is our most intimate function room and is able to sit up to 50 people. As an open plan room, this is a great option for small charity dinners so that guests can still socialise with ease. With large windows on each side of the room, guests can experience panoramic views over the surrounding countryside. It is even possible to spot Pen Y Fan.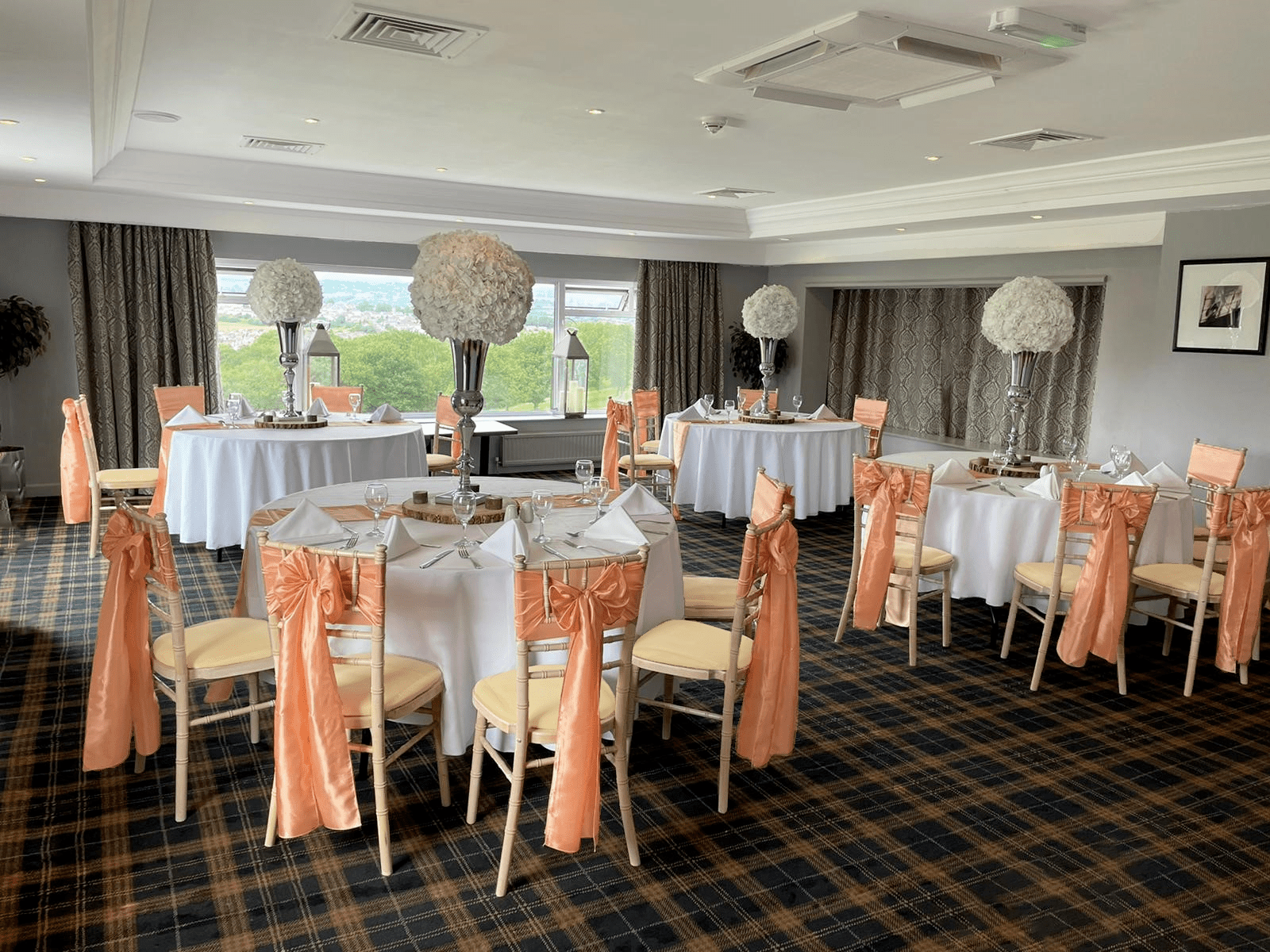 Our Charity Package
Whilst charity dinner events are rewarding to hold, they can also be challenging to organise. That's why we have created a charity dinner package, which ensures you and your guests have everything you need for a wonderful evening. As part of our charity dinner package, each guest will be welcomed with an arrival drink.
This will be followed by a delicious 3 course meal, prepared by our award-winning chefs and accompanied by a glass of our house wine. There will also be the option of using our sound system, so that you can make a speech or raise a toast for all of your guests to hear.
Our Charity Pricelist
If you are interested in booking a charity dinner in one of our suites, it will cost…
Book a charity dinner venue
To book one of our suites for an upcoming charity dinner, get in touch. Simply let us know when you are planning on holding the dinner and how many guests you are expecting to attend, and a member of our team will get back to you.