Have a good round
At Bryn Meadows, we have a number of golf courses within the grounds of the resort. Surrounded by rolling hills and running streams, our golf courses are in the perfect location for you to focus on your game. Away from any distractions, you will finally be able to work of your strategy and master your techniques.
View our golf courses in South Wales.
Championship Golf Course
Our par 71 championship golf course was first established in 1973. Designed by Brian Mayo and Craig Defoy, our parkland golf course offers a different challenge at every tee. With no two holes the same, the course was designed for golfers to work on their power, accuracy, and flexibility. The two signature holes are the 2nd with a 557 yard par next to out of bounds and the 13th with a 227 yard par over water. Each of these holes have proven to be an interesting challenge, even for the most experienced of golfers.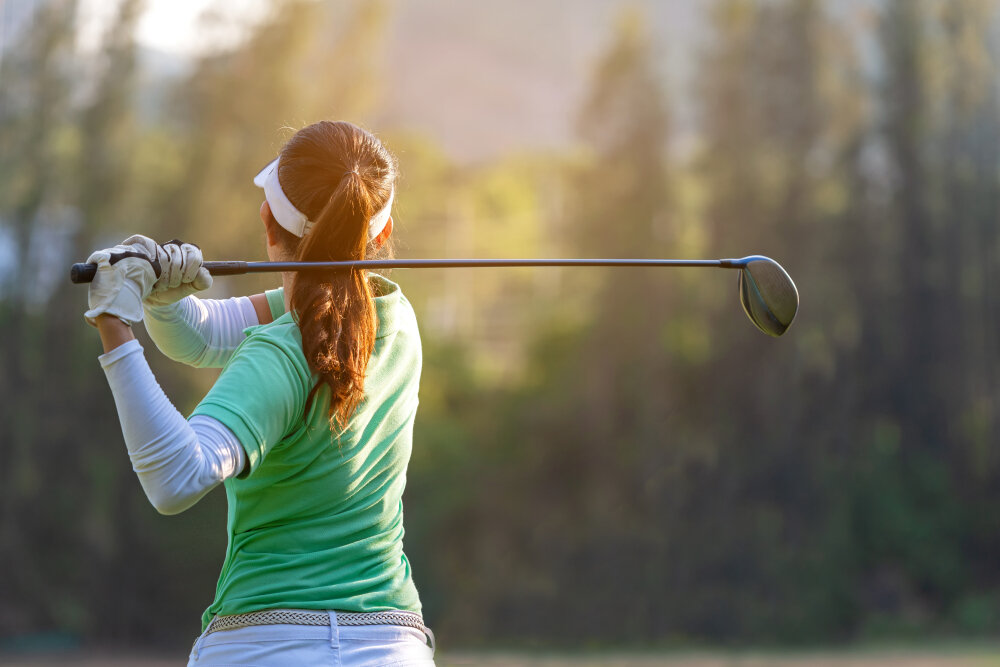 Academy Golf Course
Our 9 hole academy golf course was created for aspiring golfers to practice their technique. Since opening in 2014, our academy golf course has become the largest junior golf academy in Wales. With the support of a professional golf coach, beginners can use the academy golf course to learn the fundamentals, before they head out onto the championship course or enter their first competition. You can learn at your own pace on our academy golf course.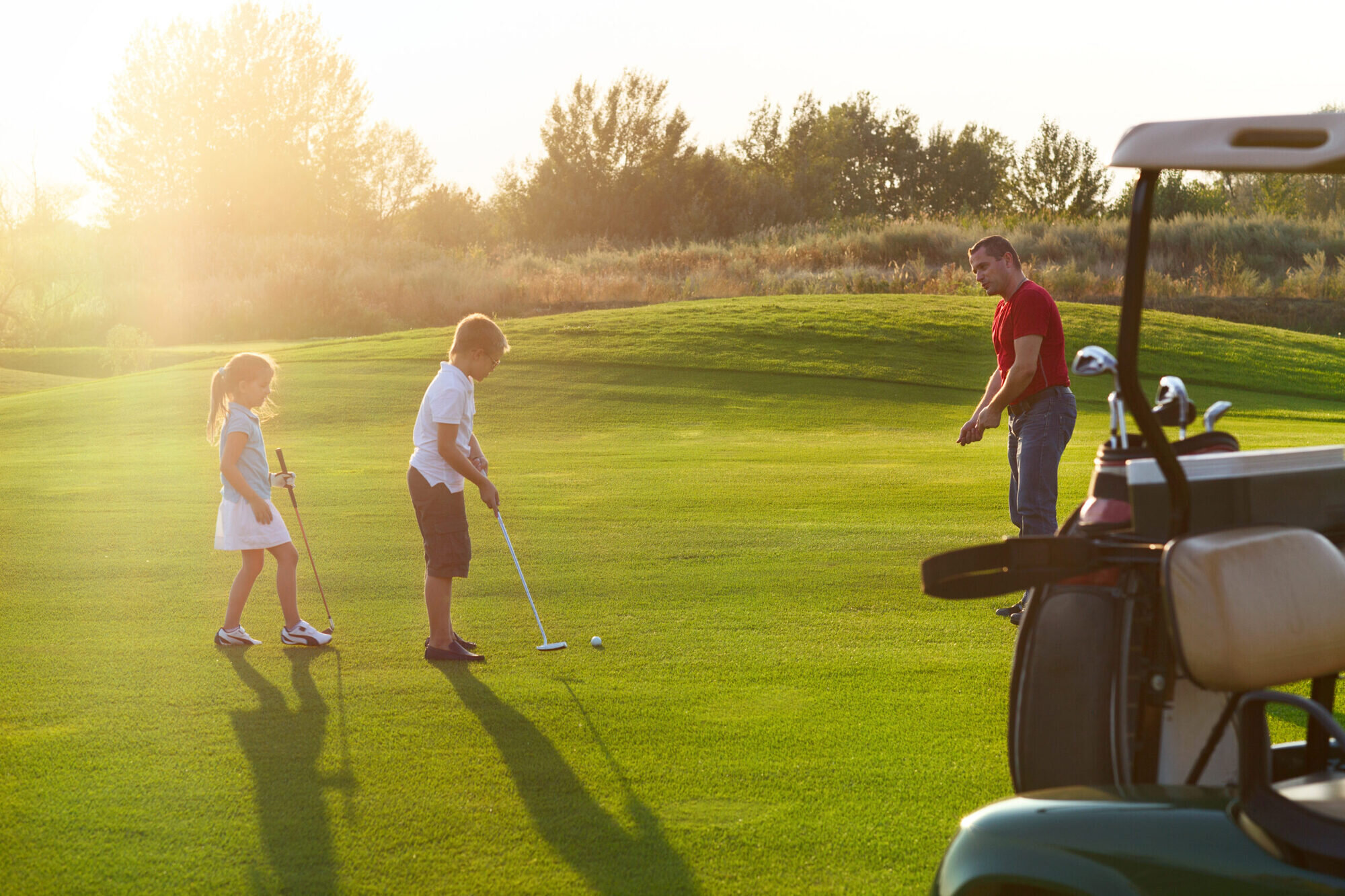 Virtual Golf Simulator
Our virtual golf simulator uses state-of-the-art technology to create golf environments from all over the world. From Carnoustie and Wentworth to Royal Troon and Abu Dhabi, we have a huge range of golf courses you can choose from. Suitable for aspiring golfers and seasoned professionals, our simulator uses high-quality graphics to represent your shot, so that you can test your skills on some of the world's most challenging holes.
Find out more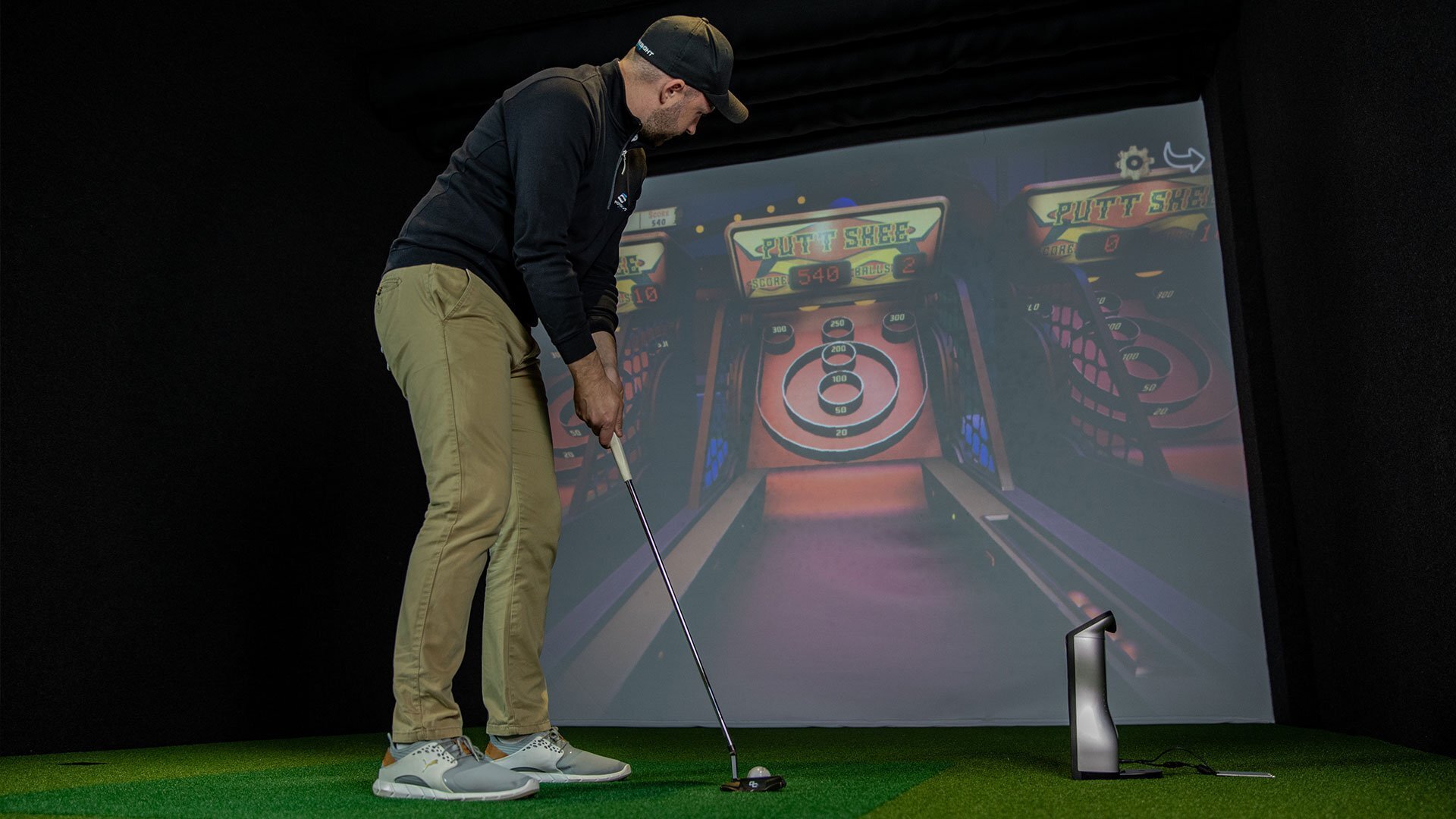 Practice your swing
If you would like to take your golf skills to the next level, book a session on one of our golf courses.