A cultural wedding experience
At Bryn Meadows, we understand the significance of cultural traditions and religious rituals. With striking decorations and captivating entertainment, we are here to ensure that your wedding is a beautiful and meaningful reflection of your cultural heritage.
Explore our Asian wedding venue.
View brochure
Beautiful wedding suites
Our wedding venues are classically modern. Acting as a blank canvas, you can transform our suites with vibrant decorations for your Asian wedding. With the capacity to seat between 50 to 300 guests, our suites can be used for intimate gatherings and grand celebrations. This ensures there is plenty of space for rituals, such as Varmala (when the bride and groom exchange garlands) in Hindu ceremonies and Arsi Mushraf (when the bride and groom look in the mirror) in Muslim ceremonies.
Dedicated wedding manager
One of our dedicated wedding managers will support you throughout the entire process. With meticulous attention to detail, our managers will ensure that every aspect of your day runs seamlessly, from the wedding ceremony to the drinks reception. This ensures that you can truly enjoy your wedding day, without having to worry about any finishing touches. Committed to turning your dreams into a reality, our dedicated wedding managers are here to make your special day a memorable experience.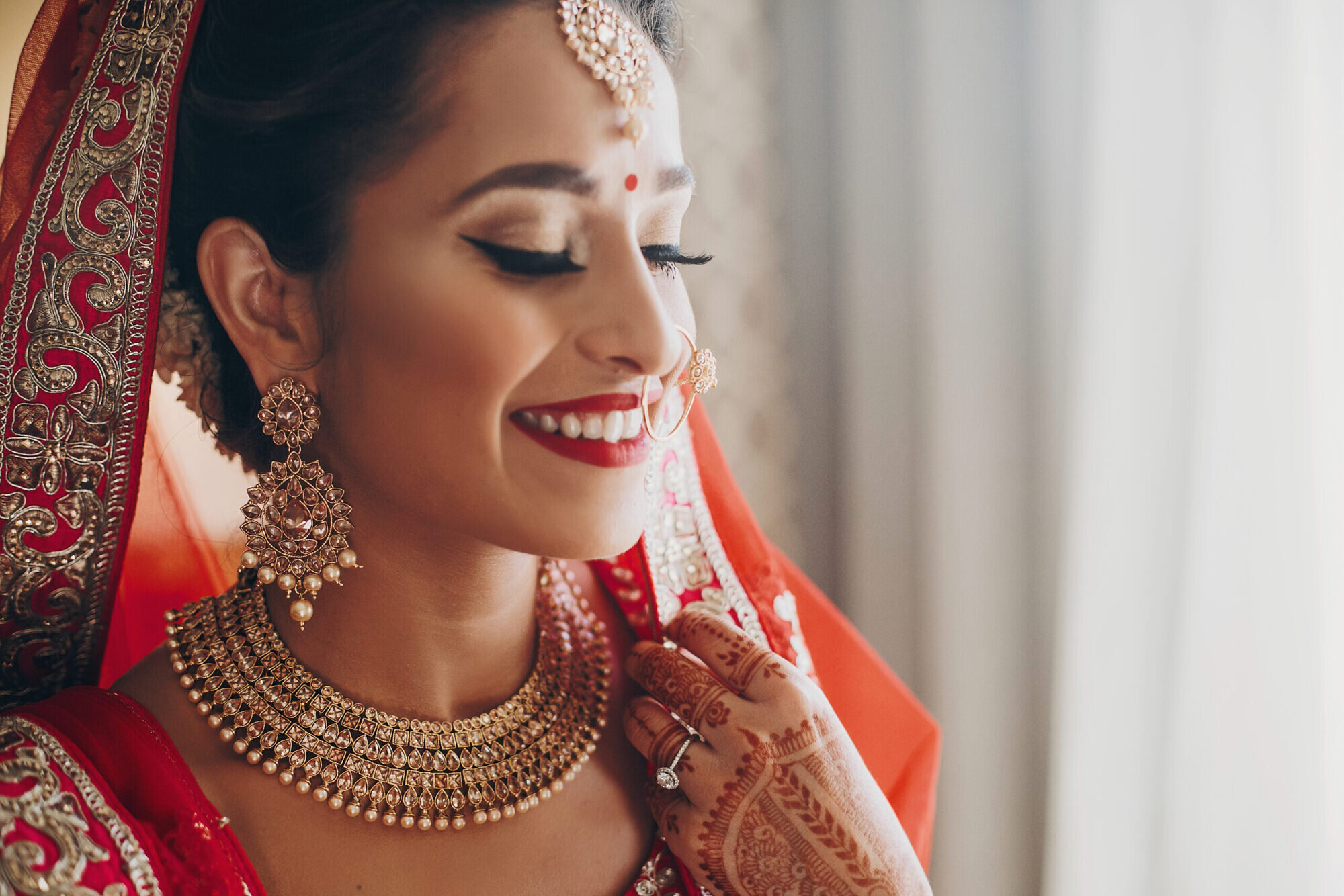 Exclusive venue access
Enjoy exclusive use of our wedding. We take pride in offering a private and romantic setting for your celebration, allowing you and your guests to immerse yourselves in the significance of the moment. We can even arrange dedicated spaces for the bride and groom to get ready, ensuring that you don't see each other before the ceremony. Your Asian wedding day is designed to be uniquely personal from start to finish.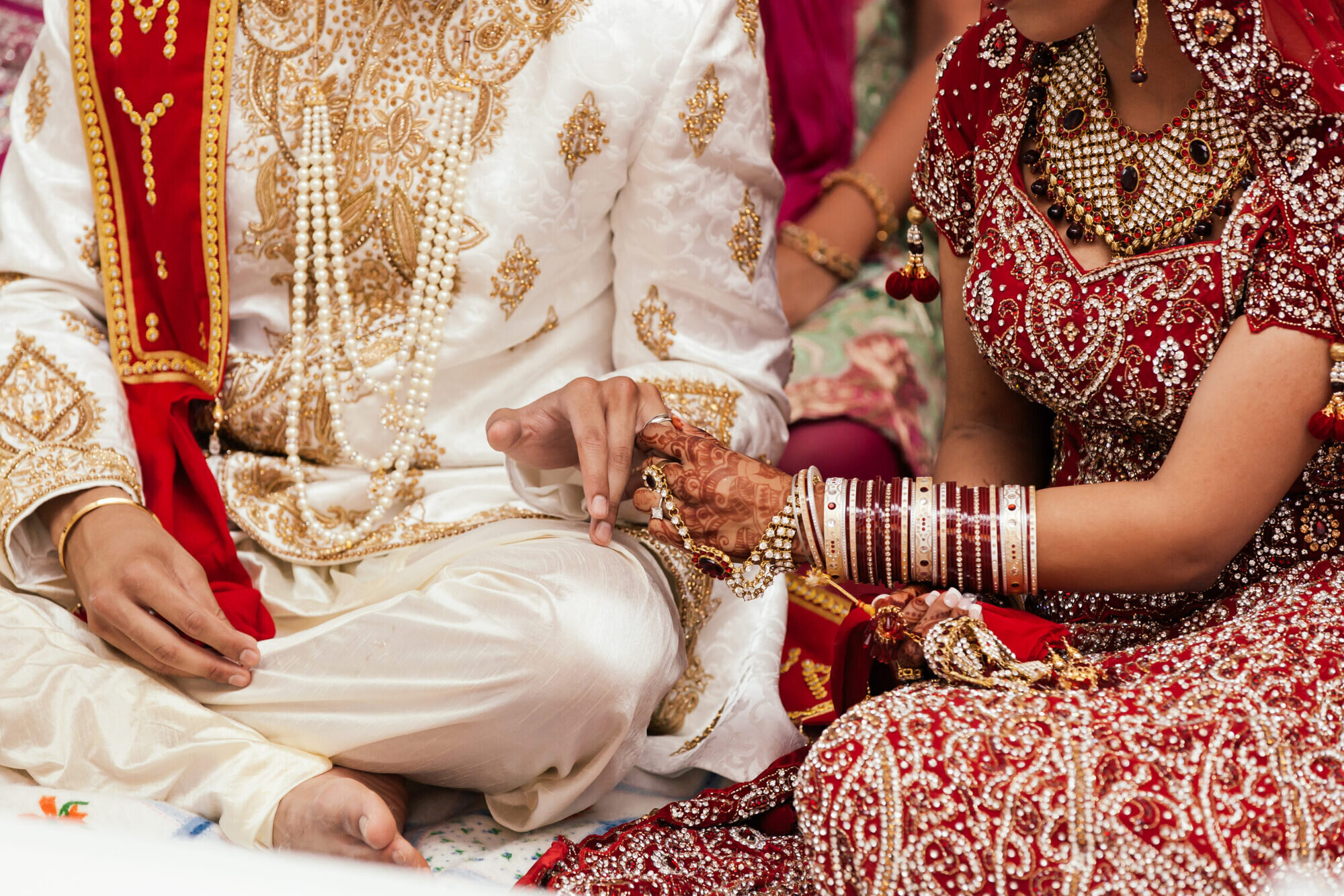 Frequently asked questions about our Asian wedding celebrations
At Bryn Meadows, we have a selection of wedding suites to choose from. However, our largest suite is able to accommodate up to 300 people. This makes it the perfect option for a large celebration surrounded by all of your friends and family members.
We have a team of award winning chefs, who can prepare a delicious meal for you to enjoy. With connections to local suppliers, our chefs use only the finest and freshest ingredients. Whether you want a delicate buffet or a traditional roast, our chefs are dedicated to meeting your every need.
We also allow our kitchen to be used by Asian caterers.
At our four star hotel, we have a selection of luxurious rooms for guests. Our Premier Suites and Junior Suites feature king sized beds, ensuite bathrooms and stunning views of the surrounding countryside. With our Standard Rooms providing the option of twin or double beds. So, after a long day of wedding celebrations, your guests can look forward to a restful night's sleep in the comfort of our hotel.
We even offer a number of discounted rates for wedding guests.
We recognise the significance of decorations for Asian weddings. From vivid colours to intricate details, we strive to provide you with a cultural and beautiful backdrop. To bring your vision to life, we have even established partnerships with companies that can supply chair covers and room decorations. These partnerships ensure that every element of your celebration aligns seamlessly with your cultural preferences, creating a truly meaningful atmosphere.
We have a resident DJ, so that you and your guests can take to the dance floor. Whether you prefer atmospheric melodies, jazz ballads or pop anthems, we can prepare a playlist with all of your favourite genres. We also welcome the use of external entertainment companies, such as bands, performers, dance groups and other live entertainment until 10 pm, provided we receive prior notice.
Book our wedding venue
If you would like to book our venue for your Asian wedding, fill in the form below. A member of our team will be in touch to help you plan your special day.