You have booked your visit to Fusion Spa, and if you have not visited a spa before you will be looking forward to your experience.  You may be a little nervous about what is expected of you.  Do not be afraid to tell staff it is your first time, the team will be able to answer any questions you may have to put your mind at ease.  The key to a good spa day is to relax – literally!
Many people have their first spa experience when they get a gift voucher or join some friends on a hen party package, a birthday celebration or a spa weekend.  Whatever the occasion, the team at Fusion Spa have a variety of treatments and packages to help you unwind.
Making a Booking
So you have read our spa brochure and chosen your spa package.  Compile a short list of dates that you are able to attend, and think about what time you will be arriving and wanting your spa treatment.  This will save a lot of time when you make the booking.  Fusion Spa can be fully booked up to 6 weeks in advance, especially on weekends, so it is good to give the Reception Team an idea of where to start.  If you are coming with friends, it is also a good idea to get their availability before making the call.  Do not forget to have your credit or debit card to hand too, as full payment is taken at the time of booking.
At Fusion Spa an adult-orientated atmosphere is provided for guests receiving treatments and must be over 16 years of age.  Children are allowed to use the pool only; Monday to Friday between 10.00 am – 12.00 pm and 2.00 pm – 6.00 pm. Saturday – Sunday between 10.00 am – 6.00 pm during half term and public holidays.  This privilege is only available to hotel guests and Fusion Wellness Leisure Members.
Bookings can be made on the telephone, on our website or general enquiries can be sent via email.
Selecting your Spa Treatments
There is a lot to consider.  The most popular spa treatments are massages, facials, scrubs, manicures and pedicures.  All of the Fusion Spa team are NVQ Level 3 and Elemis trained or in training.  Elemis offer many signature treatments including pregnancy massage, body nectar nourishing wrap and facial treatments including white bright pigment perfector, pro-collagen age defy and superfood pro-radiance.
Also unique to Fusion Spa is our Rasul Mud Room Chamber.  For an additional treatment or those who may not be comfortable having a more personal spa treatment this is ideal.  It is a self-applied treatment where you exfoliate with a sea salt scrub, followed by a marine mud.  Once the mud is applied you can relax in the volcanic heated chamber.  The treatment is finished with a monsoon shower.  The room can only hold two guests so is good fun for friends or couples.
It is completely up to you and your budget as to how many treatments you book with us.  The Fusion Spa Team are there to help, so use their expertise to help plan your day.
What to take with you to a Spa
There is nothing worse than being under-prepared, so here are some of our suggestions.  The majority of our spa day offers include use of a robe, towel and slippers.  It is advisable not to wear jewellery during treatments, and it is appropriate to wear your underwear or swimwear under a robe.  You may want to bring an additional swimsuit or bikini so you do not have to sit in a wet suit during the spa treatment.  You may prefer to wear flip-flops around the pool area instead of the slippers, these are also ideal if you have a pedicure.
Those of you with long locks or a fringe will want to bring a hairband or bobble to keep hair out of the way when swimming or during the spa treatment.  Also bring things to help you relax; a book, your favourite magazine or some music – just do not forget your headphones.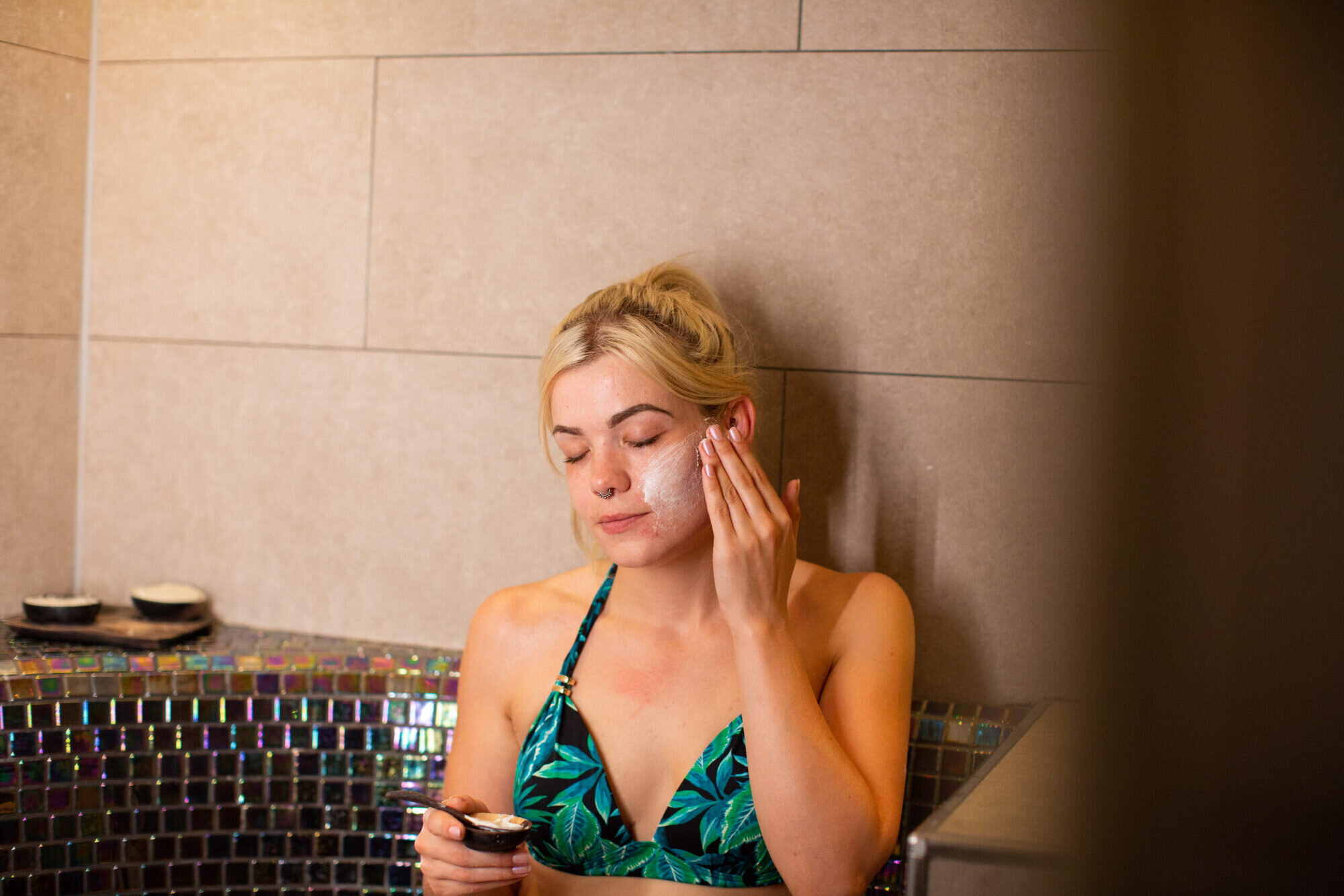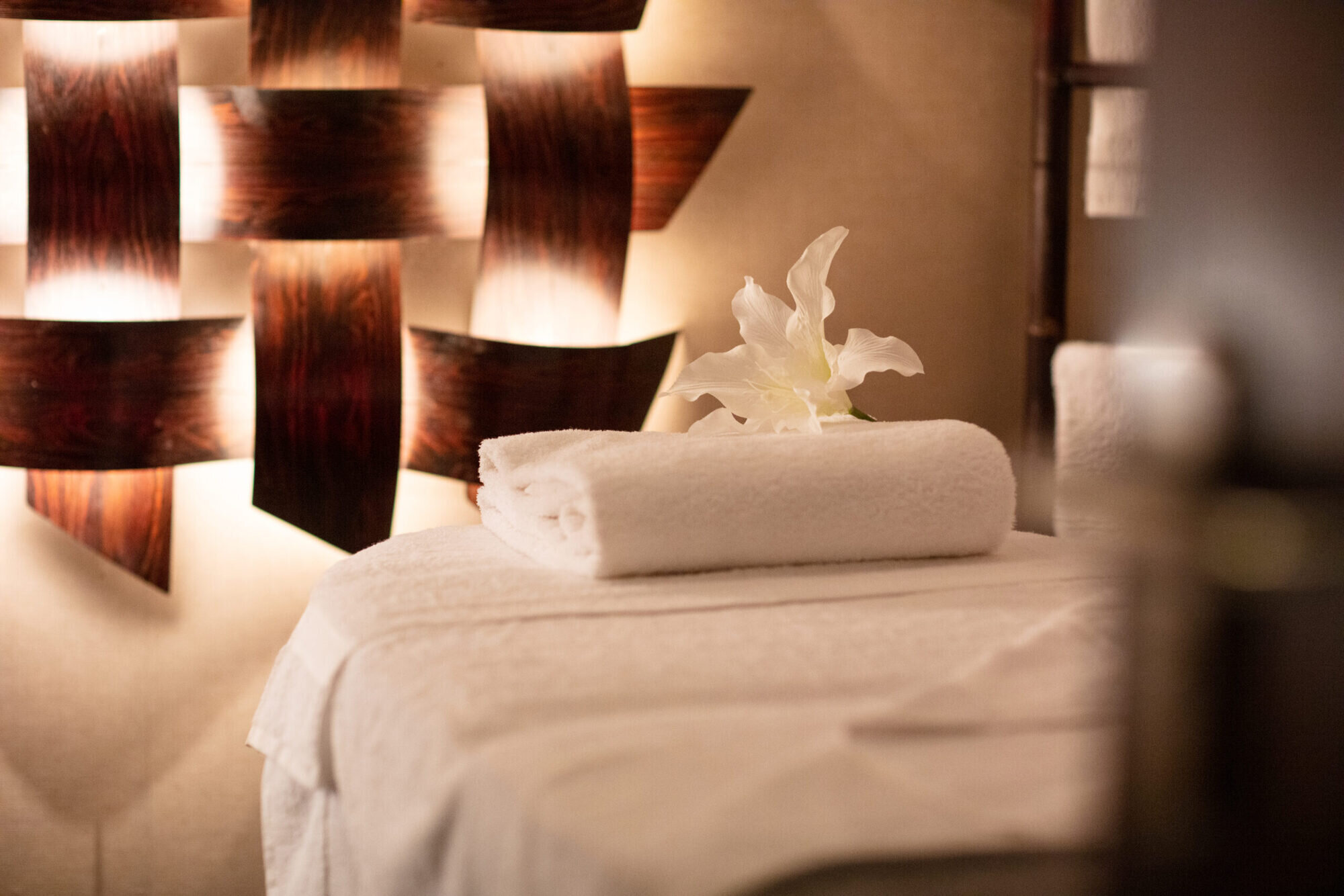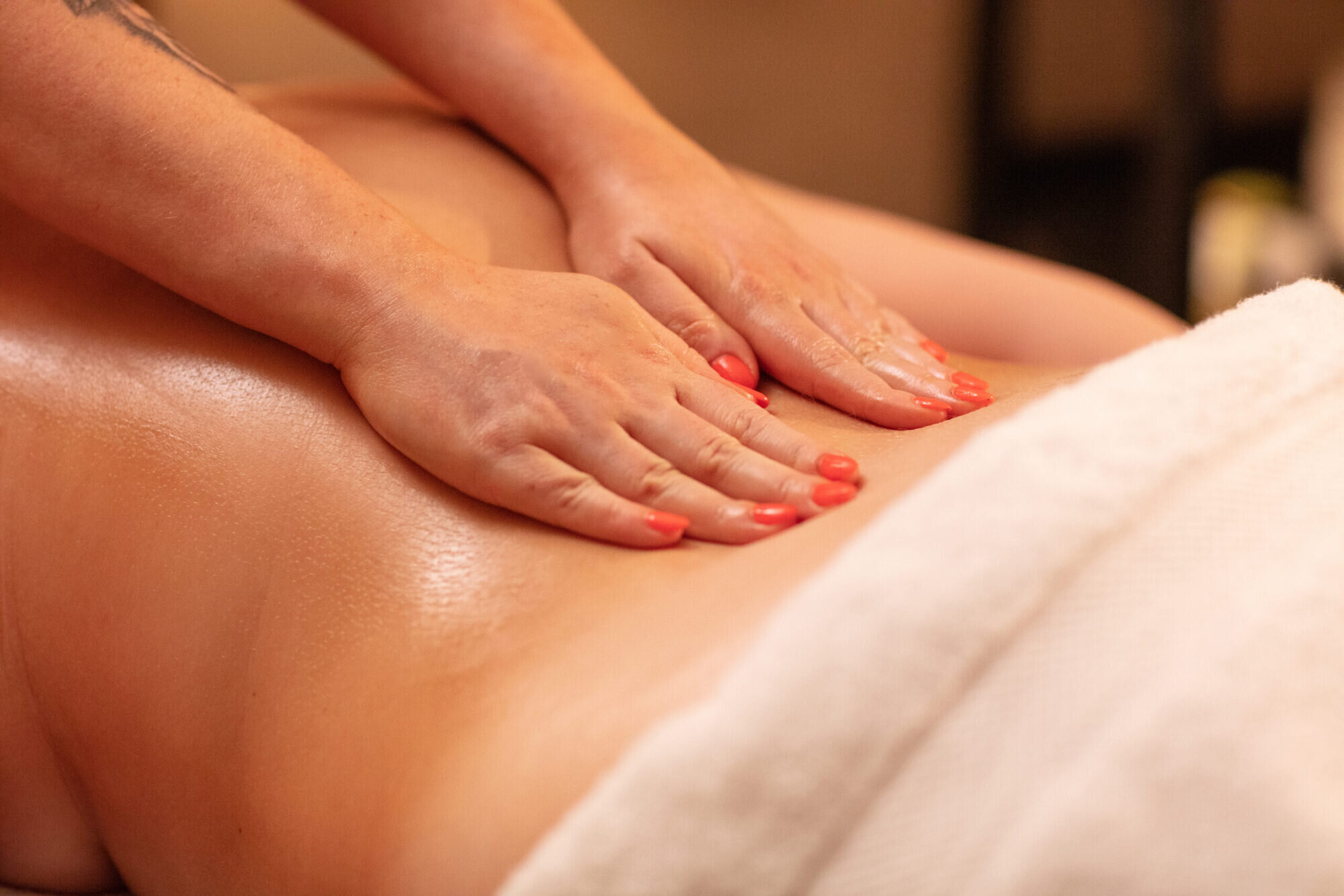 Before you Arrive at Fusion
Once you have booked your spa experience, whether you are attending for the day, or will be staying overnight, there are a few things you would like to know. Spa etiquette generally asks you to respect your fellow spa user's right to peach and privacy, so it is best to keep noise to a minimum including switching your mobile phone off or on to silent. A Fusion Spa we also ask that you do not take any photographs in the changing rooms or in the poolside area, for the other comforts of guests. Mobile phones are not to be taken into the relaxation or spa treatment rooms too.
Before your Spa Treatment
The Spa Treatment
It is best to arrive at least 20 minutes before your first treatment is due to start.  If you arrive late it can reduce the length of your treatment.  You will be asked to fill in a consultation form.  Some treatments are not suitable for certain medical conditions.  If you have circulatory problems, high or low blood pressure, diabetes, epilepsy, or thyroid problems the team will need to know.  As well as if you had a recent operation, suffered from cancer in the past 5 years or have any allergies.  The team can offer guidance and assistance on any of these.
The spa therapist will give you a run-through of what to expect, as well as the opportunity to ask any questions.  The therapist will also give you instructions, such as asking you to remove certain items of clothing, or lying in a particular position.  Usually, the therapist will leave the room for a few moments so you can get into position in private.  They will knock lightly on the door before entering. If you need to turn during the treatment the therapist will hold a towel up in front of you, hiding their own face so you can roll over or re-position.
It is important that you are completely relaxed, so make sure to tell the therapist if you feel uncomfortable at any point.  Communication is key during treatments, do not be afraid to say if the pressure is not right for you.
If you are Pregnant
It is possible to enjoy a spa day or babymoon break when you are pregnant.  The Fusion Spa team are all fully trained and can give expert advice regarding what treatments are available and are suitable at your stage of pregnancy.  However we recommend speaking to your midwife for further information.  Treatments can include facials, manicures, pedicures or even a seated massage.  You should note that only the pool can be used during pregnancy.   Unfortunately using the steam room, sauna, hydro spa or Jacuzzi is not recommended.  This is because an unborn baby is unable to regulate its body temperature and any increase in your body heat may affect the flow of blood and nutrients to your baby.
Overnight Spa Breaks
To make the most of your time you can book a spa hotel break.  At Bryn Meadows we book these throughout the year for couples, groups of friends and even hen do packages and baby showers.  As long as there is availability in the hotel and in Fusion Spa, last minute spa breaks can be booked.  The majority of bedrooms have panoramic views over the golf course and surrounding countryside to help you feel completely relaxed.  The rooms are finished with Italian furniture, soft furnishings and marble bath and sink tops.  As well as spacious king sized beds with pure cotton sheets.  Our spa breaks include a £20pp dinner allocation in Blas Restaurant too.
As a Golf and Spa resort, our packages are very popular for couples and groups looking for a hotel break in Wales.  Whilst one heads off to the spa the other can head to the golf course for 18 holes or time on the golf simulator before meeting back together.  Day packages are also available who just want to visit for the day.